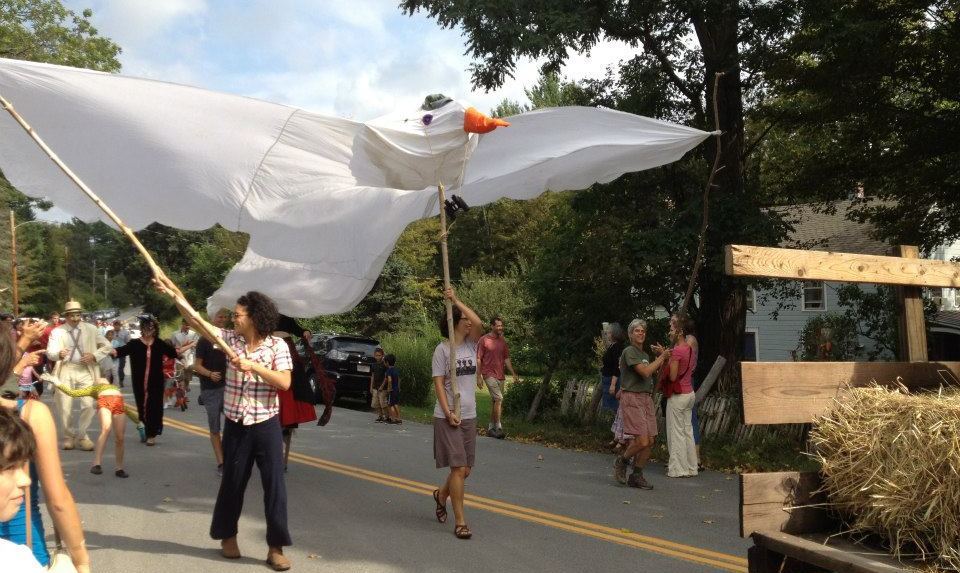 This year's fair is moving online, so please join us for an opportunity to order your special, first-of-its-kind, suppertime Curbside Pick-up BBQ Chicken Dinner and to bid on some of the great donations to this year's silent auction (see the details for these events below, along with news of the raffle drawing). The Fair is one of our main sources of income for the year, so we hope you will come and take part in some of the events!

Curbside Pick-up BBQ Chicken Dinner
You can order anytime before 9 pm on Wednesday, September 8th, and we will have dinner ready for you to pick up curbside at the church between 5:00 and 6:30 pm on Saturday, September 11th. (Keep your eyes peeled for the banners and the masked runners, and your ears peeled for the live music!)
Click here to open the order form for the Fair dinner. If you have trouble with the form, you can email us at westwestcommunityfair@gmail.com, but do please try to use the form; it makes life easier for everyone on the dinner team.
Dinners are $15 each and include:
a barbecued leg and thigh, or a couple of vegetarian sausages,
vegetarian, gluten-free baked beans,
vegetarian, gluten-free cole slaw, and
cornbread (which is not gluten-free)
Lemonade and desserts (apple crisp or gluten-free snickerdoodles) are also available for $3 each.

And lest we forget–you can still get copies of our church cookbook, Beyond Soup Night: Recipes from West West for only $25. It's the congregation's answer to all the requests for recipes from Soup Nights over the years–most of the soup recipes are there, along with a lot of others. You can order a copy along with your dinner, and we'll make sure it's there to pick up when you swing by to get your dinner–or add a copy to your winning Silent Auction bid and we'll get it to you along with your purchase.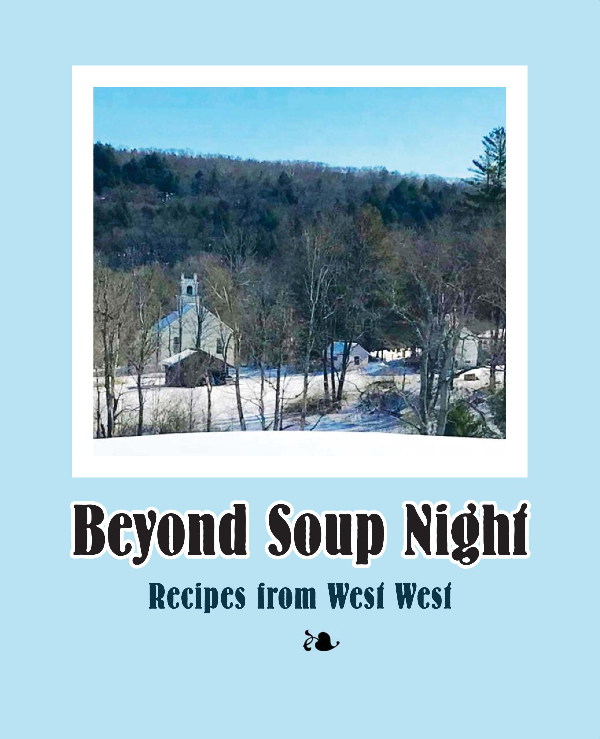 The Silent Auction
Last year's Silent Auction online provided a lot of fun as well as some last-minute cliffhangers! You have another chance to participate this year, and to help support the the West West church without leaving home. The silent auction page, once we go live on September 4th, will be here. Take a look around and email your bids to cherylcharles01@gmail.com. Questions? call Cheryl at 802-376-8093 or text her at 505-603-4607.

Don't forget the RAFFLE drawing!
This year's raffle tickets have all been sold! The drawing will be held after church on Sunday, September 19th, and you can either come to church and stay for the drawing at 11:15 am, or watch the event live-streamed on Facebook at home (a link will be sent out ahead of time).
The prizes:
Two nights at Zach Weinberg's Surf Ranch AirBnB in York, Maine, dates to be arranged (an $800 value). The Surf Ranch has four bedrooms, a fire pit, a picnic table, a pool table, a ping-pong table, and a dining room table nine-feet long–and it's only half a mile from the beach. Sorry, no dogs. (Take a look around: https://www.airbnb.com/rooms/37559597)
A Toby Young oil painting: Maine Shore on Small Point (24" x 36"), a $250 value.
A $200 AirBnB gift certificate, good at any location on www.airbnb.com and apply this certificate to the cost of the
rental (there is no expiration date). Use it yourself or give the certificate to someone you know and love!