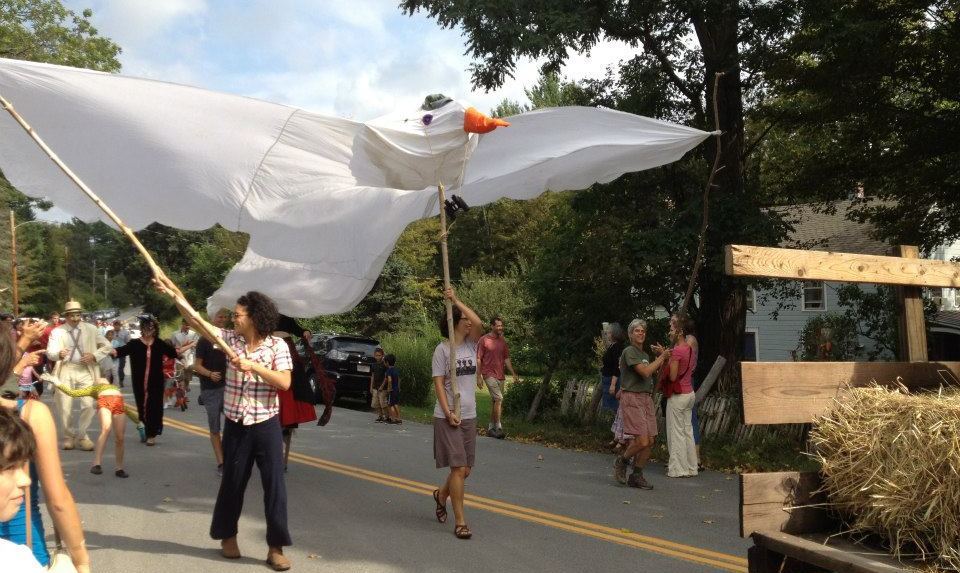 Come one, come all!
Next year's fair will be held some wonderful Saturday in September, and will run from 9:00 am to 3:00 pm here at the Congregational Church of Westminster West, Vermont, as usual. It's true that we're not entirely sure yet which wonderful Saturday in September will be the Fair Day, but as soon as we do know, we'll post the date here.
So stay tuned and watch this space!

The Usual FAIR DAY Events

(come rain or come shine)

Race Registration between the church and Town Hall
Bake sale opens: coffee, drinks, donuts and cookies will be on sale inside the church

5K race
Starting 9:00 (Registration 8:30-8:55), Fee: $10 ($7 youth)
Shady loop on the dirt roads of Westminster West
Age divisions: 13-17 (youth), 18-39, 40-59, 60 up; men & women
Prizes for 1st, 2nd, & 3rd in each division
Prizes have included Parish Hill Creamery cheese, Major maple syrup, Green Mountain Orchard apples and Putney Coop certificates.

Silent Auction opens – inside church (downstairs)
Local Art Exhibit opens – in the church sanctuary (upstairs)
Craft and Sale tables open

Parade preparation at the Westminster West School:
Bicycle Decoration and Drumming Rehearsal

Parade from the school down to the library

Kids' fun race (for children up to 12). Fee: $2.
Prizes have included ice cream, movie passes, and ribbons

Lunch! Serving of BBQ and other meals begins
All meals include assorted salads, baked beans, corn on the cob, and a drink
1/4 chicken dinner ($10.00)
hot dog dinner ($8.00)
vegetarian dinner ($8.00)
bowl of ice cream ($2.00)

Deadline for Veggie Contest entries:
longest zucchini and heaviest tomato
Vegetable Sculpture (dress up a vegetable or do anything creative and legal)
Artistic Flower arrangements

Musical entertainment during lunch

Kids' entertainment: Face painting, fortune telling, beanbag toss and the Chop-O-Matic:
Play Whack the Corn Cob!

Veggie Contest awards announced
Final bidding on Silent Auction items
Golden Elephant Clearance Sale

Silent Auction and Golden Elephant Sale Close
Pick up Silent Auction items

The Cabin Fever Dinner and the West West Community Fair are our two big fundraisers for the year. You get to have fun, eat good food, and help support the life and the work of the congregation–all at the same time!